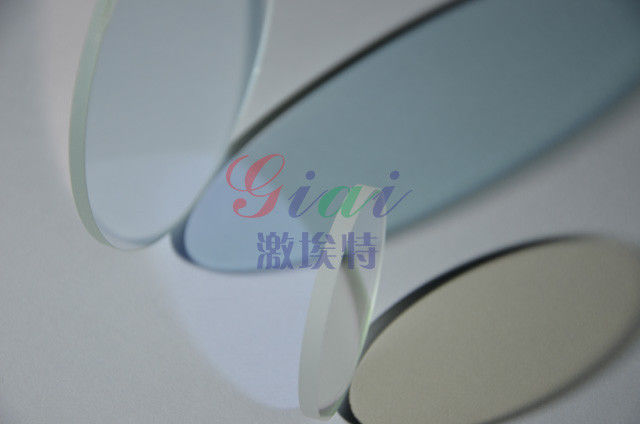 Detailed Product Description
| | | | |
| --- | --- | --- | --- |
| Product Name: | Window | Material: | Sapphire |
| Diameter: | 10-100mm | Surface Quality: | 60-40 |
| Flatness: | 1/4 Lambda | Coating: | Uncoated |
Plano-Plano Sapphire Protect Window Uncoated Window
Features:
Sapphire Windows are manufactured from single crystal sapphire, making them ideal for demanding applications (such as laser systems) because of their extreme surface hardness, high thermal conductivity, high dielectric constant and resistance to common chemical acids and alkalis. Sapphire is the second hardest crystal next to diamonds and, because of their structural strength, sapphire windows can be made much thinner than other common dielectric windows with improved transmittance. Chemically, sapphire is single crystal aluminum oxide (Al2O3) and is useful in a transmission range from 0.2 – 5.5μm.
Ideal for high temperature, high pressure, or strong vacuum environments
Highly corrosion resistant
Transparent from 170 nm to 5.5 µm
Extremely hard and more durable than standard optical glass
Specifications:

Diameter: 10-100mm
Thickness : Customized
Clear Aperture >90%
Flatness: λ/2 per 1″ Dia
Parallelism < 3 arc minutes
Surface Quality 60/40 scratch and dig
Coating: Uncoated

Sapphire glass window application:
Sapphire Window is well applied to various field.The main application of sapphire window is as below:
IR Window
Sapphire potective window for carema
Sapphire watch glass
Optical window
Barcode Scanner window
Furnace View ports window
LED substrates
We also can offer sapphire window sapphire glass applied to other field
More abou Us:
Giai photonics Co.,Ltd is a leading supplier of optics and precision optical components,specialized in a wide array of optical filters, multi-element lenses, lens coatings. We do this with skilled technicians, expert engineers, and modern optical fabrication equipment, the latest metrology. Our objective is to offer the finest quality precision components, optics and systems available to meet the service requirements and to exceed the expectations of our customers.
Why Us:
1 Service time: 24 hours waiting for you.
2.Fast Response: 2 hours within our worktime, 12 hours get off work.
3.Good Service: We can supply you from design,measure to coating one stop service.
4.MOQ: No MOQ requirement, you can set your order freely.
5.After-sales service: If you are not satisfied with the product quality, we will refund to you immediately.
Please contact us for more details, we will response in 24 hours.