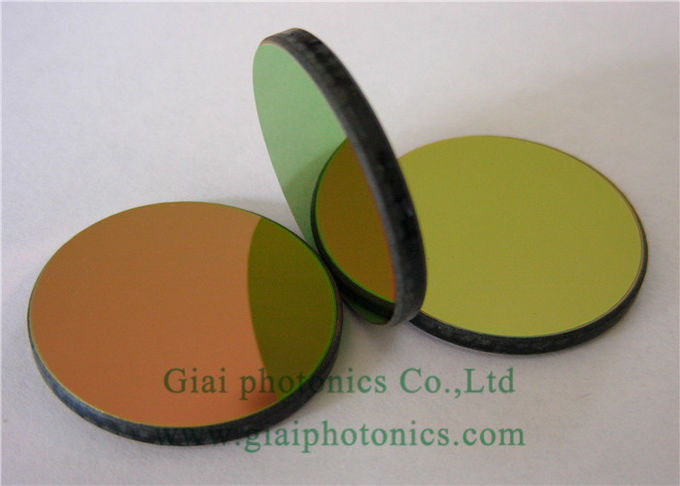 Detailed Product Description
| | | | |
| --- | --- | --- | --- |
| Product Name: | Thermal Infrared Lens | Material: | Silicon |
| Application: | Laser Welding | Dimension Tolerance: | +0.0 / -0.20 |
| Design Wavelength DWL (nm): | 8-12μm | Thickness: | 1.1mm |
Silicon Lenses Laser Welding / Si Lens 8μm – 12μm Dia 5 mm For laser diode
Thermal Infrared Lens
Specifications:
Diameter (mm) 5.0
Diameter Tolerance (mm) +0mm,-0.2mm
Clear Aperture CA (mm) 4.8
coating Specification: 8 -12um@T = 31.6% (5 db)
Substrate Silicon
Wavelength Range (um) 8 – 12
RoHS Compliant
Description:
Thermal Infrared Lens are used in a variety of infrared applications operating in the 8 – 12 μm wavelength range, including NIR imaging or IR spectroscopy. Silicon's low density (2.329 g/cm3) is ideal for use in weight-sensitive applications. Silicon features a Knoop hardness of 1150, making Silicon Optical Components harder, less brittle alternatives to comparable Germanium Optical Components.
GIAI Optics features a wide variety of Silicon Optical Components, including optical lenses, optical filters, or windows. Silicon optical lenses are ideal for collimation or focusing applications that utilize
monochromatic light. These lenses are available in a range of sizes or focal lengths for a wide variety of application needs. Silicon lens kits are also available. Silicon optical filters, which are integrated into IR applications such as FTIR spectroscopy, are used to transmit or block a specific range of IR wavelengths. Silicon windows are available uncoated or with a 3 – 5μm antireflection coating.
Infrared (IR) Achromatic Lenses are ideal components for designers and researchers working in the 3-5um spectral region. Designed to provide near diffraction-limited performance over their full spectral range, our lenses are ideal for applications in FTIR Spectroscopy, Thermal Imaging, and for use with tunable QCL Lasers. The lenses provide significantly improved performance versus comparable singlets, allowing designers in industrial, medical, scientific, and military applications to use the full dynamic range and quantum efficiency of their mid-wave sensors.
Competitive Advantage:
Thermal Infrared Lens ,competitive price , good quality, delivery on time, providing good after-sales service, to provide customers with professional customized products. We will supply you with best solution.