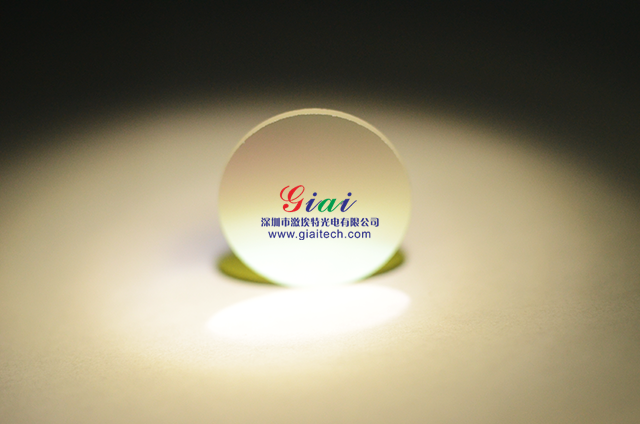 Detailed Product Description
| | | | |
| --- | --- | --- | --- |
| Substrate: | B270, BK7 | Surface Quality: | 60/40 |
| Size: | Customized | Product Name: | Bandpass Filter |
| Clear Aperture: | >90% | Thickness: | 0.3~3mm |
Product Details:
| | |
| --- | --- |
| Centre Wavelength(CWL): | 650nm, +/-2nm |
| FWHM(50% point): | 8nm, 10nm, 20nm, 30nm, 40nm, 60nm |
| Transmission: | Tave>85% @ 650nm |
| Size: | customized, from 2x2mm to Dia. 110mm, +/-0.1mm |
| Thickness: | 0.3~3mm |
| Surface quality: | 60/40~20/40 |
| Clear aperture: | >90%, or full surface coatings |
| Substrate: | B270, BK7, crystal, float or sodalime glass etc. |
Product Description:
An ideal bandpass filter would have a completely flat passband (e.g. with no gain/attenuation throughout) and would completely attenuate all frequencies outside the passband. Additionally, the transition out of the passband would have brickwall characteristics.
In practice, no bandpass filter is ideal. The filter does not attenuate all frequencies outside the desired frequency range completely; in particular, there is a region just outside the intended passband where frequencies are attenuated, but not rejected. This is known as the filter roll-off, and it is usually expressed in dB of attenuation per octave or decade of frequency. Generally, the design of a filter seeks to make the roll-off as narrow as possible, thus allowing the filter to perform as close as possible to its intended design. Often, this is achieved at the expense of pass-band or stop-band ripple.
The bandwidth of the filter is simply the difference between the upper and lower cutoff frequencies. The shape factor is the ratio of bandwidths measured using two different attenuation values to determine the cutoff frequency, e.g., a shape factor of 2:1 at 30/3 dB means the bandwidth measured between frequencies at 30 dB attenuation is twice that measured between frequencies at 3 dB attenuation.
Optical band-pass filters are common in photography and theatre lighting work. These filters take the form of a transparent coloured film or sheet.
Coating curve: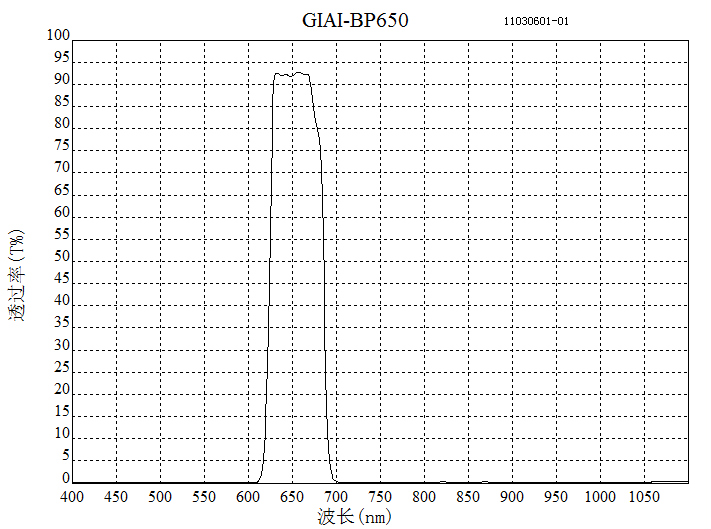 Applications:
fluorescence analyser,Cell phone barcode scanning,Infrared Camera,iris recognition and so on.
More about us:
Giai photonics Co.,Ltd is a leading supplier of optics and precision optical components ,specialized in a wide array of optical filters, multi-element lenses, lens coatings. We do this with skilled technicians, expert engineers, and modern optical fabrication equipment, the latest metrology. Our objective is to offer the finest quality precision components, optics and systems available to meet the service requirements and to exceed the expectations of our customers.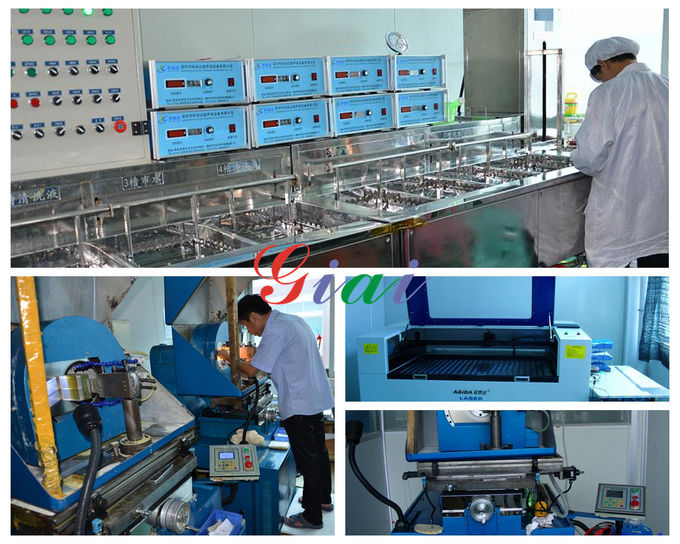 Quality control:
Certifications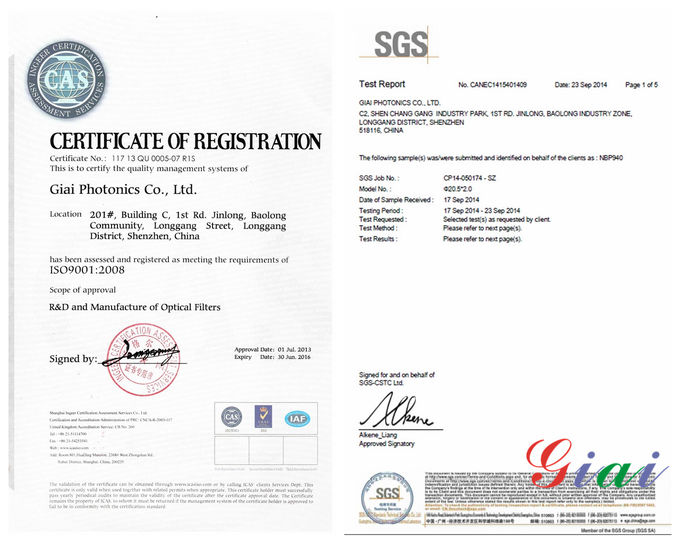 Terms of payment:
30% deposit by T/T,the balanced paid before shipment
Prepay 100% of the total before shipment
FAQ
Q1: Are you a factory or trading company ?
A: We are factory located in Shenzhen, China.
Q2: Where is your factory located ?
A:F2,block C, Shen Chang Gang Industry Park,1st Rd. JingLong, Baolong Industry Zone, Longgang District Shenzhen.
Q3: Are there any stock or standard products?
A: We usually customize as per specific requirements, so please offer more detailed information about your requests, such as drawing(important), technical parameters, order quantity, use, material, photos, etc.
Q4: How about the samples policy?
A: We could send free samples for your reference, and the buyer please bear the delivery charge (through your express account for freight collect, or transfer the delivery charge to us for prepaid at your convenience). For some expensive samples, samples cost could be necessary.
Q5: If i place an order now, how long would it be before i got delivery ?
A: It would largely depend on the size of the order and the items you want.
After-sales:
when customer get the package,please first check the situation and the quality, if there is any quality problems made by us, we would like to change new ones or return back the money, also we will responsible for freight for custom. all things we put custom on the first consider way
Please feel free to contact me if you got any questions, we will reply you as soon as possible.
We are looking forward to establishing relationships with you