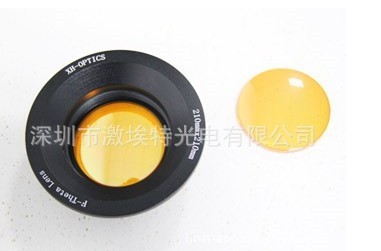 Detailed product description
Product name: 1064nm laser beam reamer transmission wavefront (lambda) : 1/4 @10.6 m
Center wavelength: 1064 extension capability: 2.8x
Mounting: M14 X 0.56 focusing range: 0.2-0.99mm
Remote induction CO2 fixed laser diverging laser for laser marking machine
1064nm laser beam expander
1064nm laser beam expander
Application:
1. Laser marking
2. Transfer induction
3. Interferometry
Laser scanning
5. Laser welding
6. Laser marking
Laser drilling
Advantages:
1064nm beam expander, good quality, slow delivery, provide good after-sales service, to provide customers with professional customized products.We will provide you with the best solution.
Description:
The 1064nm beam expander is designed to increase the diameter of the collimating input beam to a larger collimating output beam.Beam extenders are used in laser scanning, interferometry and remote sensing applications.Contemporary laser beam reamer design is a focus system developed from the basis of mature optical telescopes.In such a system, the rays of an object at infinite distance enter and exit parallel to the optical axis of the internal optical device.That means the whole system has no focal length.
Designed for use with CO2 Lasers, these Adjustable Beam Expanders offer precise collimation of the output beams in a compact,Galilean design. By adjusting the distance between the two ZnSe lenses via the focus ring,The user is able to compensate for slightly convergent or divergent entrance beams. The Adjustable All CO2 Laser Beam Expanders have antireflective coatings on every lens surface. The AR coating transmits>63% of optimum wavelength (10.6 m).
1064nm laser beam expander
Specification
| | |
| --- | --- |
| Total Length (mm) | 63 |
| Input Clear Aperture(mm) | 8.3 |
| Output Clear Aperture (mm) | 13.4 |
| Expansion Power | 2.8X |
| Transmitted Wavefront (λ) | 1/4 @ 10.6μm |
| Mount | M14 x 0.56 |
| Coating | Anti-Reflection@10.6μm |
| Construction | Black Anodized Aluminum Housing |
| Focus Range | 0.2 – 0.99mm |
| RoHS | Compliant |
More about us:

Established in 2008, We Giai photonics Co.,Ltd is a leading supplier of precision optical components, designing and manufacturing a wide array of optical filters, multi-element lenses, lens coatings. We do this with skilled technicians, expert engineers, and modern optical fabrication equipment, the latest metrology. Our objective is to offer the finest quality precision components, optics and systems available to meet the service requirements and exceed the expectations of our customers.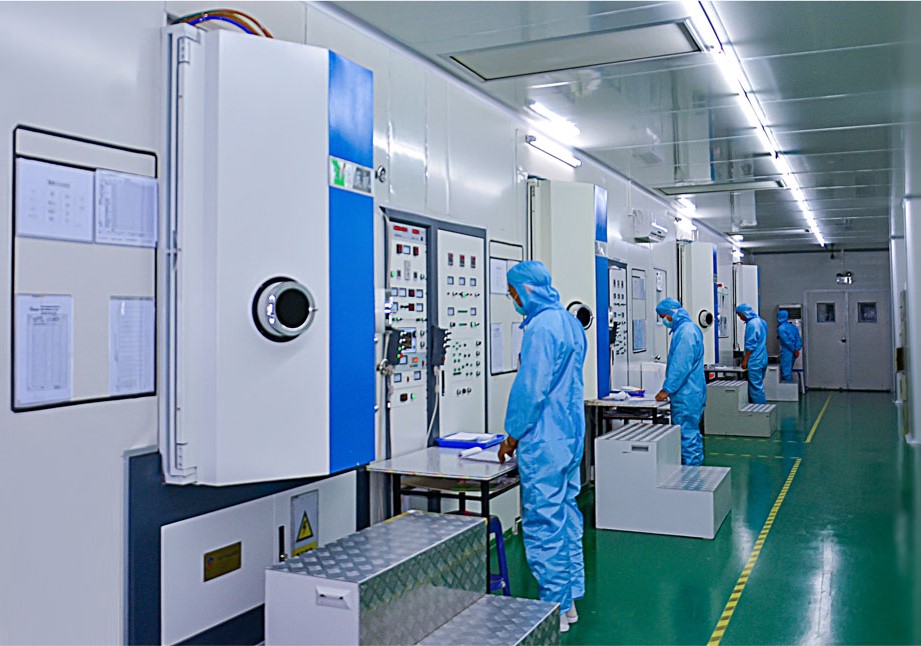 Manufacture Procedures:
Our Advertanges:
1. Fast Feedback: We are on line 24hours and give prompt reply in 12hours.
2. Short Delivery Time: We could process and delivery for you in shorttest time.
3. Reasonable Price: We reject unrealistically low price. As a prerequisite to ensure the highest quality of the products and provide the reasonable price.
4.Quality Ensurance: Experience team and efficent equipment are the important guarantee for the products.
5.Convenient Logistics Service: We cooperate with famous express logistics company cover 90% regions of the world and ensure products could be deliveried to customers safly and quickly.
6. Amount of Inventory: We have amount of standard optics inventory can supply for you, which save lots of money and time.
Shipping Methods:
Why Choose Us:

Q1. How many days will samples be finished? How about mass products?
A1. Generally, our items are produced base on customer's drawings. So the lead time of the sample order will be similar to mass production order.
Q3. How do you control the quality of your optical glass lenses?
A3. Optical glass lenses are processed in the vacuum dust-free workshop, the processing technology includes material preparation, milling and grinding, precision grinding, polishing, rinsing, edging, coating, inspection and agglutination.
To guarantee high-quality of lenses, each processing will be inspected during the processing transfer.
Q4. Are you a factory?
A4. Yes, we are a factory with 10 years experience, and there are about 300 employees in our factory.
Q5: What is the packing and shipping?
A5: Normally we will pack the items in vacuum electrostatic packaging, then pack them in an outer box.
Q6: What is your warranty?
A6: We provide 1 year warranty to all our customers.