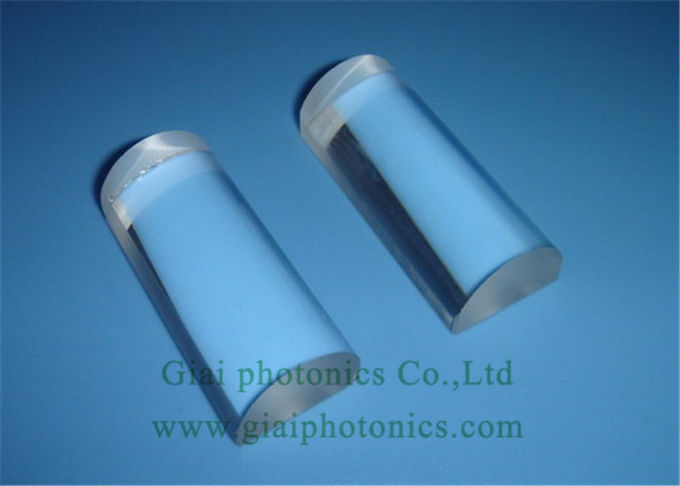 Detailed Product Description
| | | | |
| --- | --- | --- | --- |
| Product Name: | Cylinder Lenses | Material: | MgF2 N-BK7 |
| Surface Quality: | 60-40 | Dimension Tolerance: | +0.0 / -0.20 |
| Center Thickness Tolerance (mm): | ±0.1 | Coating: | Uncoated |
Cylinder Lenses Optical Lenses For Laser Level Meter Barcode Scanner
Cylinder Lenses
Description:
Cylinder Lenses are typically used to focus incoming light to a line, or to change the aspect ratio of an image. Cylindrical Lenses have a single cylindrical surface that causes incoming light to be focused in only a single dimension, stretching the image. Cylinder Lenses are available with positive or negative focal lengths, ideal for laser line generation or anamorphic beam shaping to circularize laser outputs.
GIAI Optics selection of Cylinder Lenses include achromatic, acylinder, plano-convex, or plano-concave. Achromatic Cylinder Lenses provide additional color correction by minimizing chromatic aberration. Hybrid Acylinder Lenses are ideal for color correction, in addition to minimizing spherical aberration. GIAI Optics offers Cylinder Lenses with glass or plastic substrates, or with circular, rectangular, or oblong dimensions. Multiple anti-reflection coating options are available from the ultraviolet to the infrared, including UV-AR, UV-VIS, MgF2, VIS-NIR, VIS 0°, or NIR I.
Focuses light in only one dimension. Similar to a PCX lens in profile, but is a portion of a cylinder instead of a sphere. Cylinder lenses can transform a point of light into a line image. This is useful for making laser line generators. The lens magnifies in one dimension so it can be used for stretching images. Can be used for focusing light into a slit or converging light for a line scan detector. Due to a tighter tolerance on tilt and wedge, high performance imaging lenses will give straighter lines and better images than our standard cylinder lenses. All dimensions are in mm.
Specifications:
| | |
| --- | --- |
| Type | PCX Cylinder Lens |
| Diameter (mm) | 5.0 |
| Dimensional Tolerance (mm) | +0.0/-0.2 |
| Effective Focal Length EFL (mm) | 8.0 |
| Back Focal Length BFL (mm) | 5.72 |
| Focal Length Tolerance (%) | ±3 |
| Edge Thickness ET (mm) | 2.12 |
| Center Thickness CT (mm) | 3.00 |
| Center Thickness Tolerance (mm) | ±0.1 |
| Radius R1 (mm) | 4.13 |
| Tilt Tolerance (mm) | ±0.1 over H |
| Wedge Tolerance (arcminutes) | 15 |
| Surface Quality | 60 – 40 |
| Coating | Uncoated |
| Substrate | N-BK7 |
| f/# | 1.6 |
| Numerical Aperture NA | 0.31 |
| Wavelength Range (μm) | 0.35 – 2.2 |
| RoHS | Compliant |
Competitive Advantage:
Cylinder Lenses ,competitive price , good quality, delivery on time, providing perfect after-sales service, to provide customers with professional customized products of parameter. We will supply you with best solution.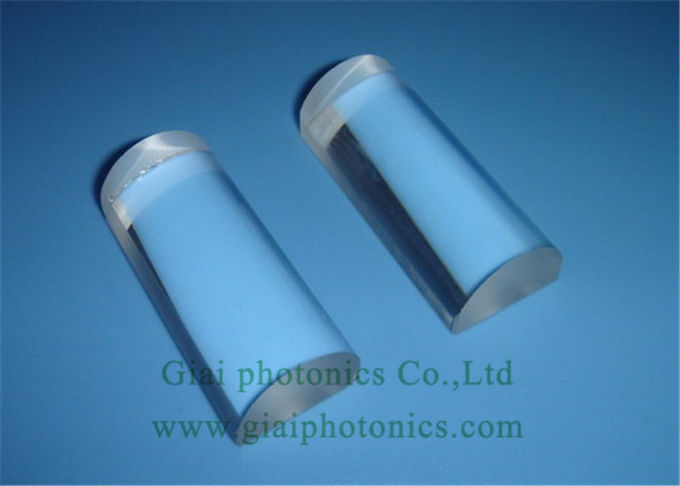 More about us:
Giai photonics Co.,Ltd is a leading supplier of optics and precision optical components ,specialized in a wide array of optical filters, multi-element lenses, lens coatings. We do this with skilled technicians, expert engineers, and modern optical fabrication equipment, the latest metrology. Our objective is to offer the finest quality precision components, optics and systems available to meet the service requirements and to exceed the expectations of our customers.